Flagellant – Monuments CD - OUT NOW!

09/10/2010
News >>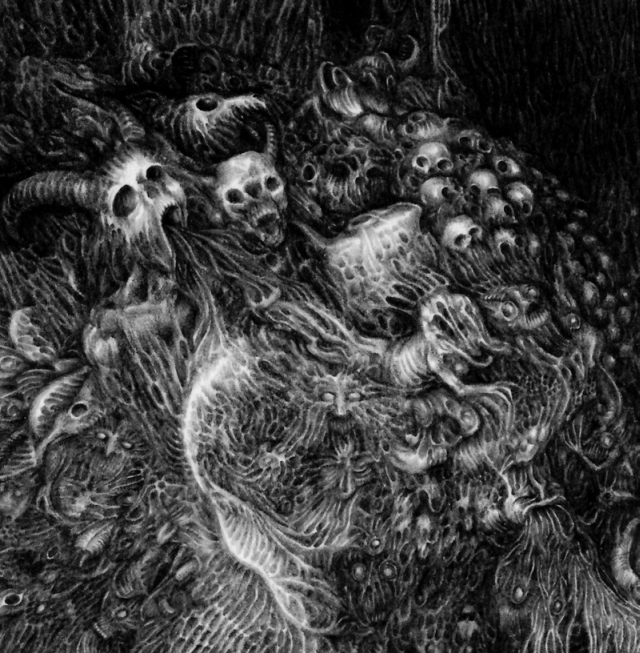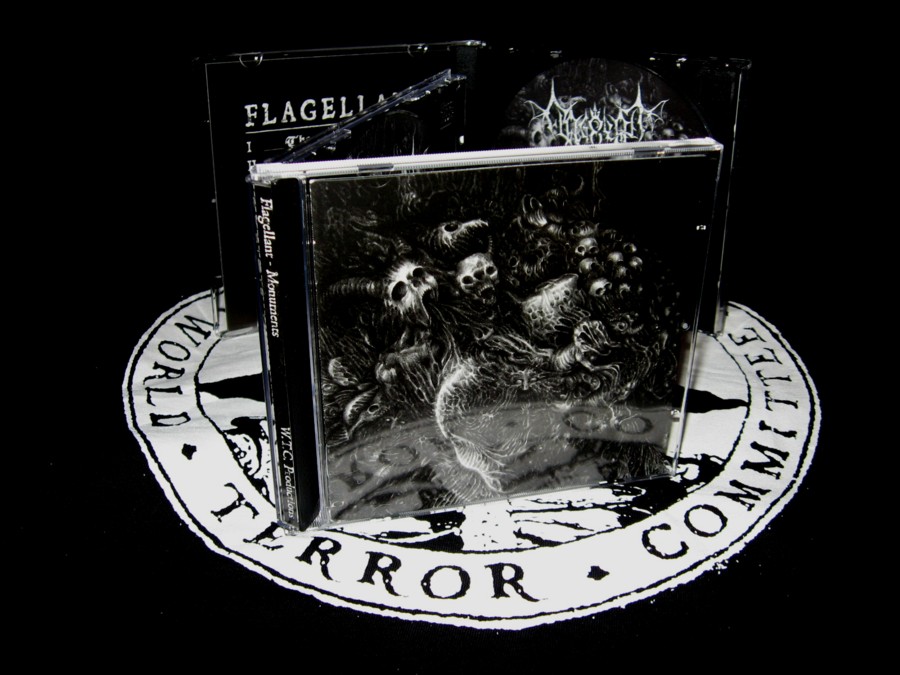 Flagellant – Monuments CD

After the release of the "Morbus Nefastus" 12MLP (via Sigilla Malae), Flagellant from Sweden,in sinister collaboration with W.T.C Productions,present their excellent debut full length album, containing six hymns of praise for the Prince of Death and the great Void.

Tracklist

1.The Black Void Unfolds
2.God of Torment
3.The Unseeing Eye
4.Monuments
5.Within the Circle of Ouroboros
6.Into the Maws of Death

Check out samples ("Into the Maws of Death","God of Torment")
from the album via the player at the end of this post.

Biography

ROUSING THE SERPENT

A N N O .:. D O M I N I .:. M M V I I

A union of darkness and death,
FLAGELLANT spawned in the cursed
year of 2007 with the intent to raise
voices in praise of death in all its shapes.
A few months of rehearsing saw the
creation of 'Morbus Nefastus', a demo
spread around the globe containing four
hymns of blackened death worship while
also paying homage to the mighty
Katharsis of Germany by interpreting
their blackened opus 'Thy Horror' from
the German hordes' first offering. The
promo was received very well and the
band began to search for an associate to
collaborate with.

A N N O .:. D O M I N I.:. M M V I I I

A pact was signed with SIGILLA MALAE
of Germany. Greedily the wheels of
death turned over, and the band began
to compose material for an upcoming
fullength during the dying breaths of
2007.

NECROMATIC REVELATIONS

A N N O .:. D O M I N I.:. M M IV

As the year 2009 was vomited forth out
of the Creators cunt, the graves began to
stir and open as the LP version of
'Morbus Nefastus' was released after
several delays with the label. During the
summer of 2009 the band conceived
their debut fullength baptized
'Monuments...', containing six hymns of
praise for the Prince of Death and the
great Void. Due to label issues, the band
parted ways with Sigilla Malae and
approached the unholy communion of
WORLD TERROR COMMITTEE whom
will be responsible for unleashing the
fullength and the CD version of Morbus
Nefastus.
Back