Hinsidig - I en Tidløs Høst - DigiCD - OUT NOW!

28/09/2010
News >>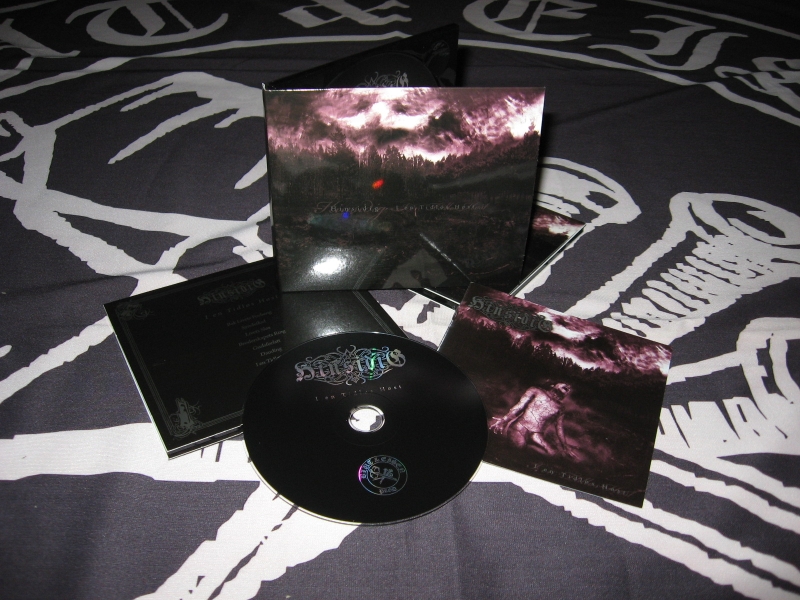 Hinsidig - I en Tidløs Høst - DigiCD

Aldri død - Alltid døende. Never dead - Always dying.
After their debut Demo" Bak og Forbi...", Fimbul and
Winterheart return with Hinsidig's first full-length
album entitled "I en Tidløs Høst". The album, coming
as a Digi CD with 12 paged booklet, includes 6 mystical
Tracks (+ one Cover version) of gloomy and eerie excellently
produced Black Metal, with a playing time of over 56 minutes.
Hinsidig evokes a reminiscent yet unique and distinct mood
and renders homage to the cold northern darkness. Experience
this manifold Masterwork of grim bitterness,
longing melancholy and resigned despair.

... til massens fortapelse!
Hinsidig Line up

Fimbul - Guitar, Keyboards, Vocals, Bass (Grimne)
Gaurvorn - Guitar, Bass, Backing Vocals
Winterheart - Drums (Nyktalgia, Sterbend etc.)

Track list

1.Bak Livets Forheng
2.Syndeflod
3.Livets Sløs
4.Broderskapets Ring
5.Gudsforlatt
6.Dauding
7....i en tidløs høst
Check out two edited samples (Livets Sløs + I en Tidløs Høst)
from the album at Hinsidig's myspace site.:
Back