New B&E Prod. and W.T.C Prod. releases

28/12/2008
News >>
Luror - Cease to live Digi CD / CD (B&E Productions)
 
Tracklist:
1. Through Cruelty To Illumination
2. A Bleak Sun Enlightens Me
3. Cease To Live
4. A Symptom Of Evil
5. ... Of Good Will
6. Boundaries Of Evil
7. Already Dead
Total playing time     35:20
5 years after the actual recording, Luror's follow-up
to "The iron hand of blackest terror" is finally released
as a lim. Digi CD and normal Jewel case version.
The vinyl will follow in January or February.
If you don't know what to expect, check the sample
(which was made from the unmixed version though) on: www.w-t-c.org
Dusken - Pyrimanes Digi CD (W.T.C Productions) 
 
Tracklist:
1.Prologvs  
2.Ebrietas I           
3.Black Fever
4.Dionysick
5.Ebrietas II
6.Mvndvs Mihi Delendvs Est
7.Favns Call
8.Ebrietas III
9.Epliogvs
Total playing time 41:42
After a demo tape and the really good debut album named "Hateful",
Dusken return with the second Full Length album "Pyrimanes " and
compared to the already good old stuff this album is a progression
of one hundred percent. Expect 41 minutes of harsh and sinister
Black Metal, with a fitting production. Check out the samples
(EbrietasI + Ebrietas III) and feel the noxious breath of ancient evil
- AD MVNDVM DELENDVM INEBRIANDVS SVM!
The samples can be listened to here:

www.w-t-c.org
Wolfsmond - Des Düsterwaldes Reigen CD (W.T.C Productions)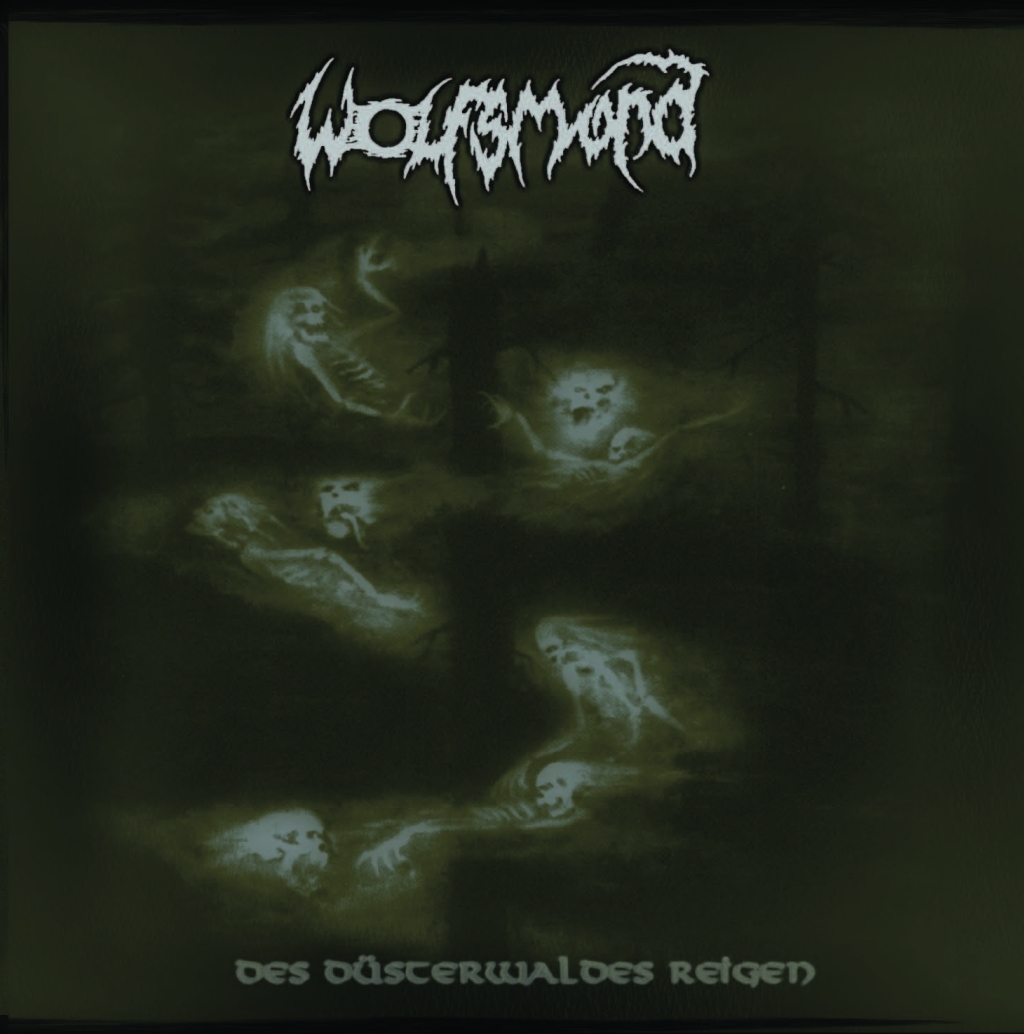 Tracklist:
1.Des Mondes Mörder (Intro)
2.Wo der Tod allein thront
3.Entfesselt
4.Todesgleiche Stille
5.Düsterwald
6.Tod ohne Traum
7.Auf den Schwingen des Drachen
8.Blutmond
9.Greet the Beyondworld
Total playing time 42:27
After being sold out for some time, Wolfsmond's debut album is available
again, with the same music but slight changes in the layout.
Check the samples (Entfesselt + Auf den Schwingen des Drachen) here:
Back