Out Now: Sargeist - Feeding the Crawling Shadows - LP

04/09/2014
News >>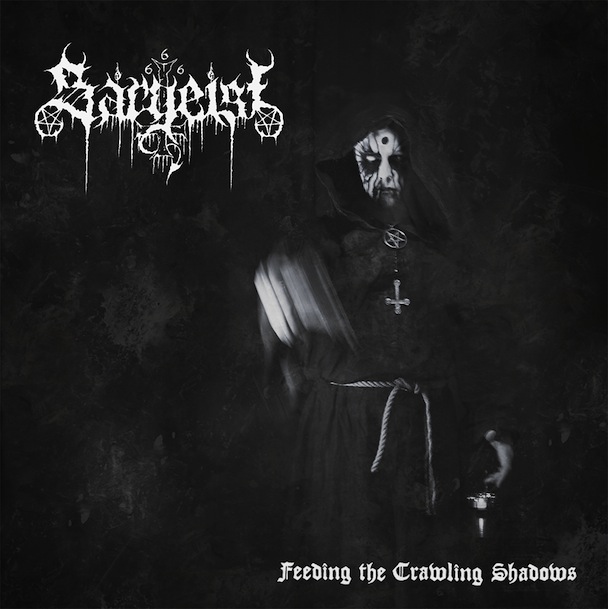 Sargeist - Feeding the Crawling Shadows - LP
Four years on from their critically acclaimed Let the Devil In masterpiece,
SARGEIST return with their massively anticipated fourth album, Feeding the Crawling Shadows. More than just a quintessentially "black metal" album title, Feeding the Crawling Shadows is a veritable raison d'etre for these Finnish scene legends: With faith and devotion, through ritual and necromancy, SARGEIST feed the blackest, most Satanic essence at the core of BLACK METAL and, in turn, wield its clandestine powers with sorcerous might. But while predecessor Let the Devil In was indeed hailed far and wide as a masterpiece, the coven of SARGEIST is always lurking where no light dwells, brewing potent spells more diabolical than the last, and this solemn commitment is played out across the ten tracks that comprise Feeding the Crawling Shadows. Instantly recognizable as SARGEIST - and in particular, the malign riff-majesty of the ubiquitous Shatraug - here, the quartet go a concertedly rawer route, but with no sacrifice in quality. If anything, their freezing landscapes penetrate the soul that much deeper. As such, SARGEIST have once again topped themselves, delivering yet another masterpiece of purest black metal magick in Feeding the Crawling Shadows.(N.T.B.)
The Vinyl version of "Feeding the Crawling Shadows" comes with a
Gatefold cover and heavy vinyl (111 copies in red,the rest in black vinyl).
Tracklist
01.Feeding the Crawling Shadows
02.In Charnel Dreams
03.Unto the Undead Temple
04.Snares of Impurity
05.Return of the Rats
06.The Unspoken Ones
07.The Shunned Angel
08.Inside the Demon's Maze
09.Kingdom Below
10.Funerary Descent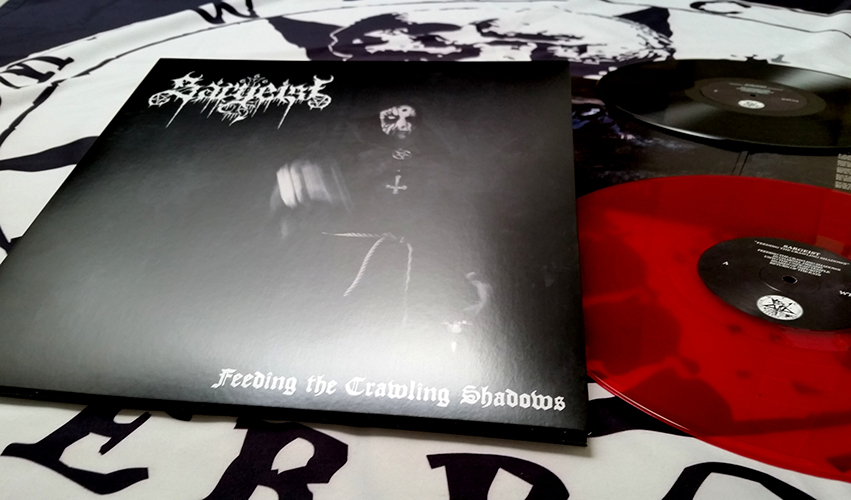 Back