Void of Silence - Human Antithesis Gatefold DLP

08/06/2009
News >>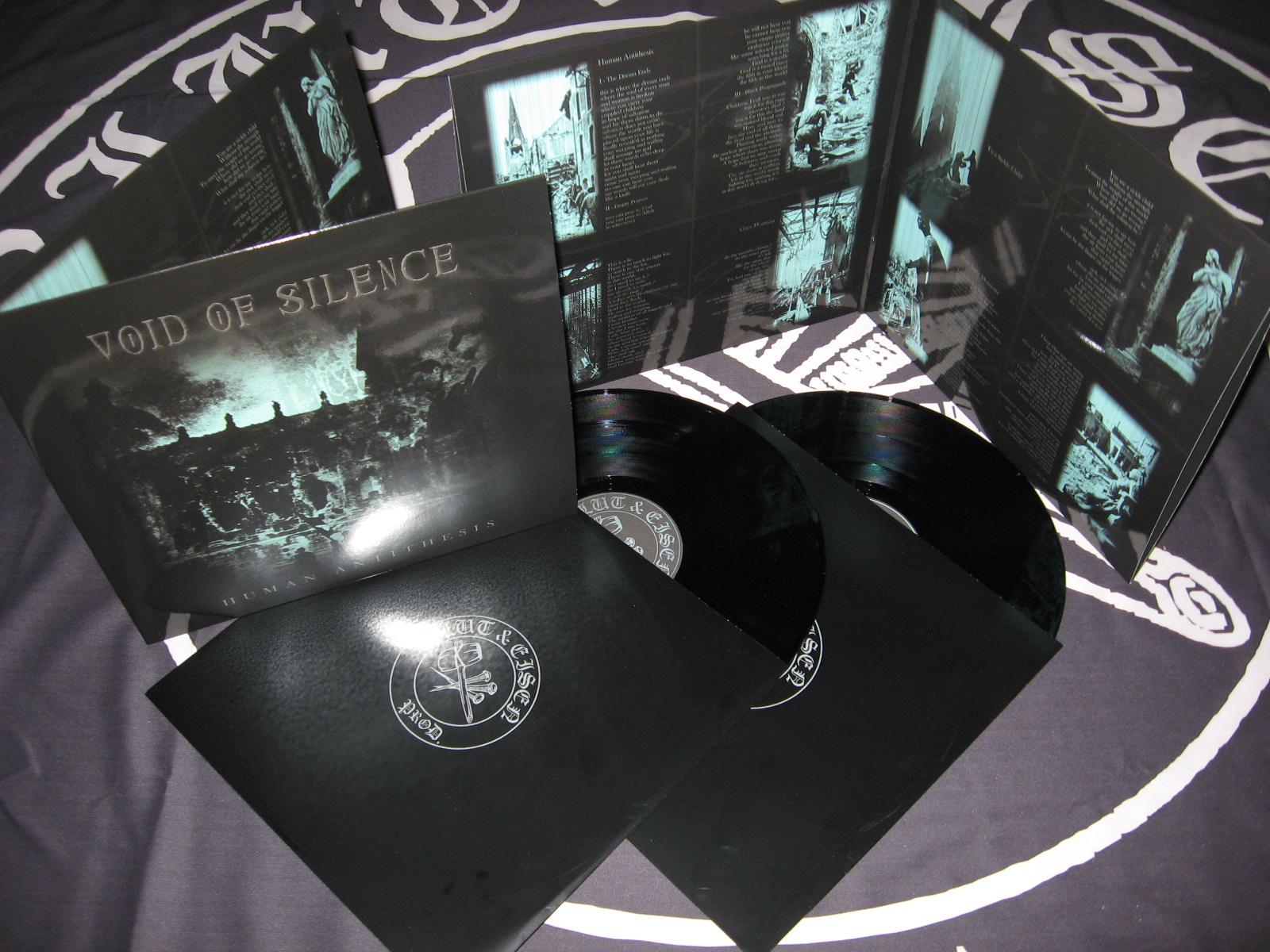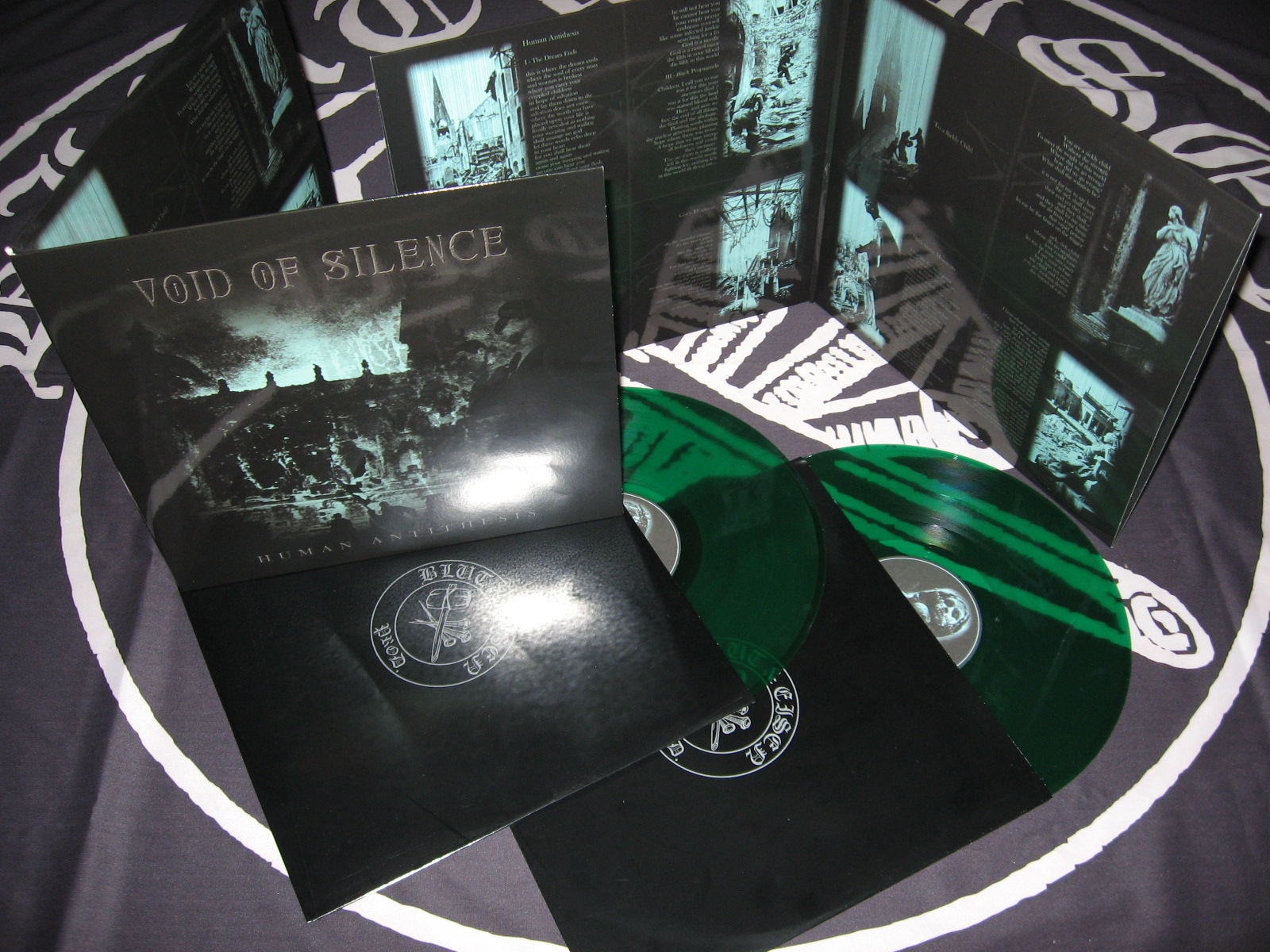 Void of Silence - Human Antithesis Double LP ( Blut&Eisen Prod.)

Containing a Gatefold cover (heavy cardboard), printed inner sleeves and thick vinyl
this sinister Doom Metal jewel gets the vinyl version it deserves. As for the music:
words can't describe the bleak and desperate atmosphere which this album holds.
The soundtrack to the apocalypse - crowned by an amazing vocal performance
by Primordial's Alan Nemtheanga.
Limitations are 400 copies for the black and 100 copies for the green vinyl.
If you haven't heard Void of Silence yet, check out edited Songs
("Grey Horizon","Dark Static Moment", Human Antithesis")
from "Human Antithesis" on the Band's Myspace site:
Void of Silence - Myspace
Track list:
1. Human Antithesis
2. Grey Horizon (M.P.H. MMIII)
3. Untitled
4. To a Sickly Child
5. Dark Static Moments
6. CXVIII
Total playing time: 62 minutes
Back